You can order 'Noises from the Sound Cupboard' featuring a Rhatigan song 'Julianne', and other Boa and Electroscope releases from them http://www.cdzone.co.uk or if you write directly to
BOA HQ
c/o, flat 2/L,
1011 Cathcart Rd
Glasgow G42 9XJ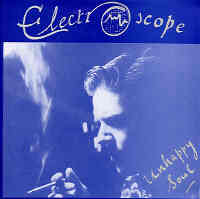 Also out now is the ELECTROSCOPE single 'Unhappy Soul' on the LISSYs label. The A side is a Rhatigan song recorded here and three brand new Electroscope songs, 'Magic Latern Show', 'Horace Bachelor's Method' and 'If your Ship' on the B side.
Available online at http://www.cdzone.co.uk, at your local record store through Cargo, or write to Lissys at
po box 14477
London SW16 2WJ
£2.50 inc p&p to J. Tugwell
Or e-mail us with your details.